Garowe (Raxanreeb) — Somali Journalists Syndicate (SJS) concludes a three-day journalists' safety training in Puntland benefitting 20 journalists from across local media houses and freelancers.
The training in Garowe is part of series of SJS training activities funded by the Canada Fund for Local Initiatives (CFLI) to enhance media freedom and safety of journalists in Somalia. More than 90 journalists were trained in 2021 through this initiative. SJS aims to reach 60 more journalists (almost 40% women) this year.
The trainings are designed to empower journalists and enable them to operate in high-risk environments and in challenging conditions amid growing safety and security risks related to professional duties of the local journalists in Somalia. Just on Friday, a cameraman covering for the Somali National Television, Ahmed Mohamed Shakur was killed in a bomb attack while embedded with the Somali military during an offensive in Basra town, about 30km north of Mogadishu while another cameraman was shot and seriously injured as he was covering the Hayat hotel attack in Mogadishu in August. In June, Two TV journalists were injured in a bomb explosion in central Somalia region of Hiiraan.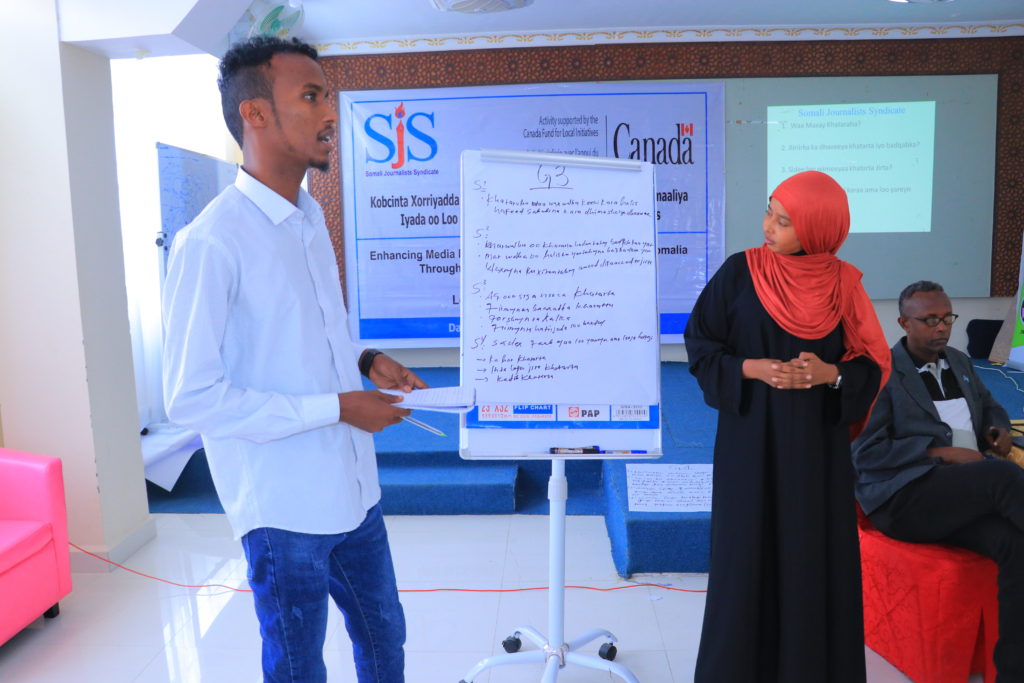 "Almost in every region in the country, journalists, including women reporters, are facing increasingly physical and digital threats. The inadequate safety training and lack of protective equipment makes the work of local journalists extremely perilous. Thanks to the funds provided to us by the Government of Canada's CFLI, we have been able to train more than 20 journalists in Puntland as we plan to reach more in other regions," SJS Secretary General, Abdalle Ahmed Mumin said.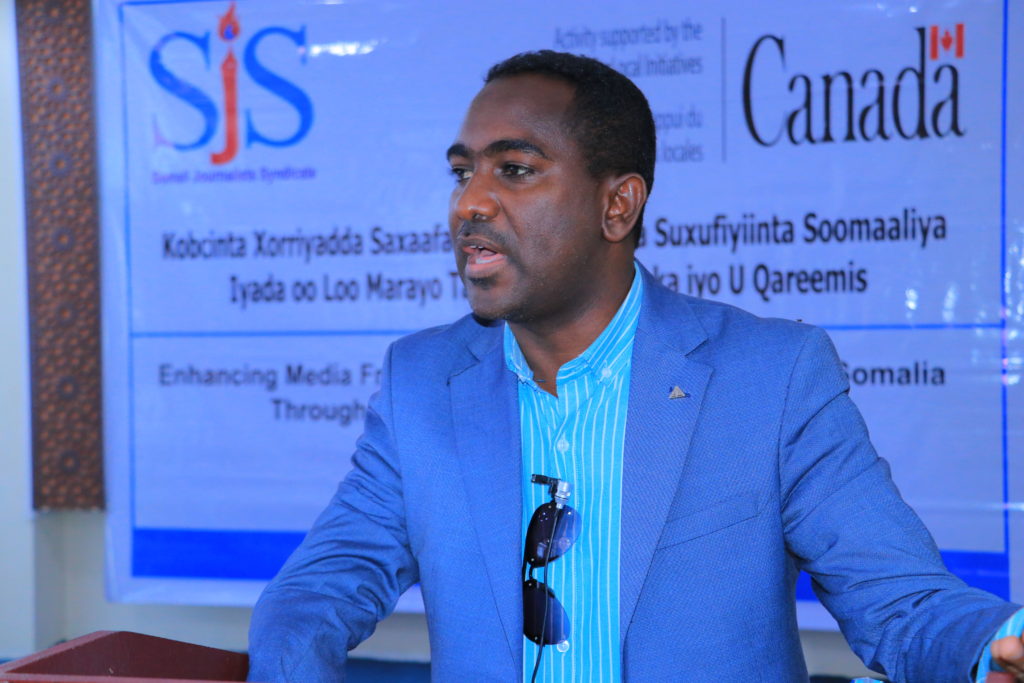 The training sessions covered key topics including safety and protection tips for journalists operating in a hostile environment, risk assessment and preparation plan, as well as dealing with potentially traumatic events for journalists.
At the conclusion of the training, participants spoke about the significance of the safety training as they expressed their gratitude to SJS.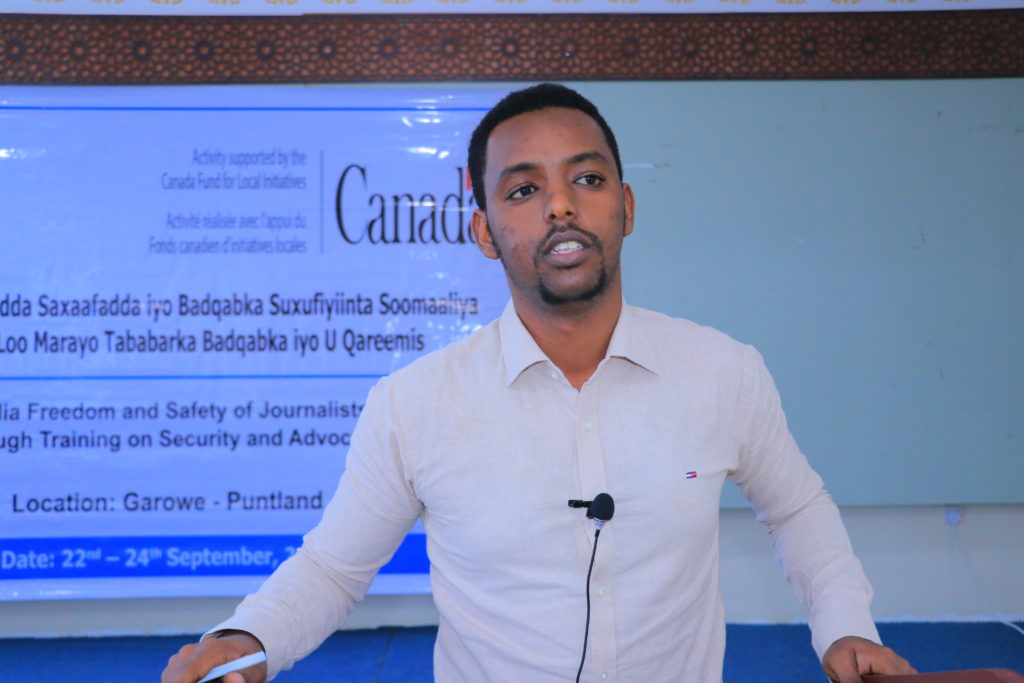 "I am pleased that I am one of the journalists who benefited from this safety training. I have working as a journalist for nine years now. Actually, this is the first time I got a safety training. I am grateful to SJS and the Government of Canada for supporting this training," said Zubeir Sheikh Abdi of Radio Garowe. "I have benefited a lot. First of all life safety, planning and how a journalist can operate in a dangerous area."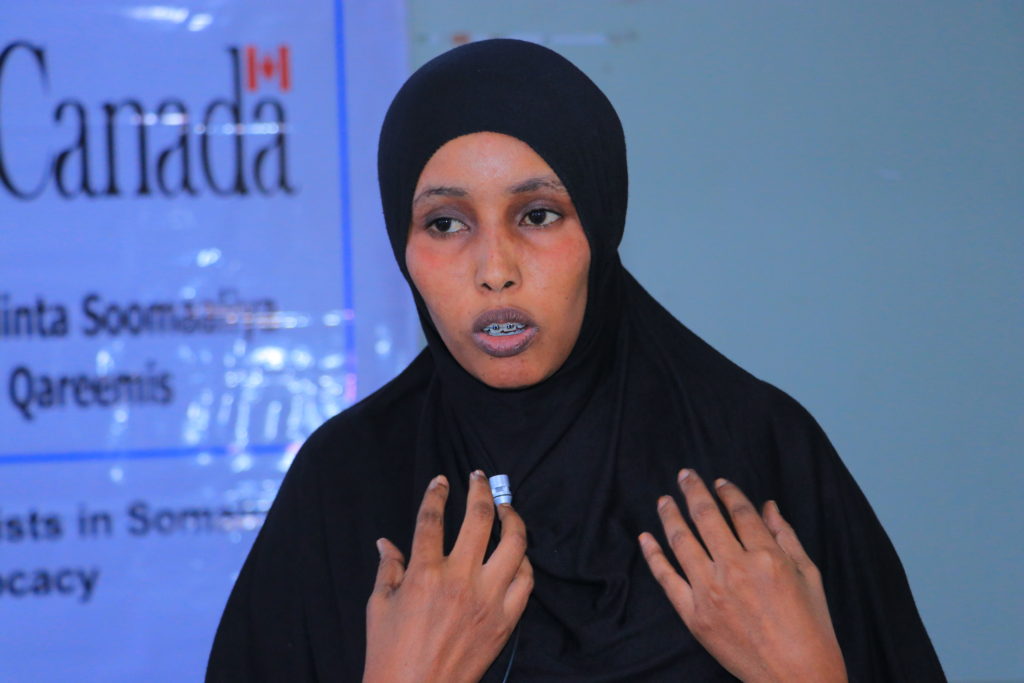 "I thank SJS for providing me the opportunity to participate in this training which is specifically useful for female journalists. Women journalists in Somalia face extra challenges and threats compared to their male counterparts. For me, this training improved my capacity as a woman journalist. I want to emphasise that more trainings are need to be extended to journalists in all regions," said Zamira Abdi Ali from Puntland State TV.